Naseeruddin Shah Comments on The Kerala Story's Success, Compares it With Hitler's Regime
Naseeruddin Shah, after saying 'hate against Muslim has become fashionable', now comments on the Box Office success of 'The Kerala Story' and how people didn't go to watch films like 'Bheed', 'Faraaz' and 'Afwaah'.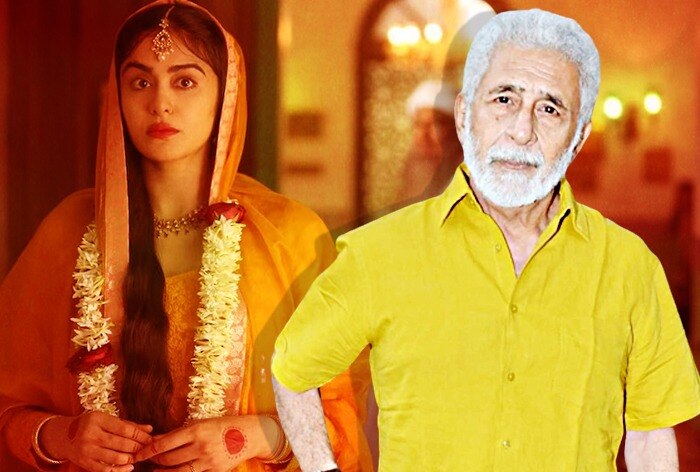 Naseeruddin Shah on The Kerala Story: Naseeruddin Shah has been in the industry long enough to see it changing, evolving, and at the same time, going backward when it comes to making important cinema. The veteran actor says the filmmakers are being hired to please the government and to 'praise the leader' the way it would happen in the times when Hitler was leading the way.
NASEERUDDIN SHAH DISMISSES 'THE KERALA STORY'
Shah, who is promoting his ZEE5 show 'Taj: Reign of Revenge' in which he plays the role of Mughal emperor Akbar, spoke in length about the Box Office success of 'The Kerala Story' and if it's propaganda. The veteran actor mentioned that he hasn't seen the film and he doesn't even intend to watch it. Speaking to India Today, he said, "Worthwhile films like 'Bheed', 'Afwaah', 'Faraaz', all three collapsed. Nobody went to see them, but they are flocking to see 'The Kerala Story' which I have not seen, and I don't intend to see because I have read enough about it."
He compared the launch of films like 'The Kerala Story' to what Hitler used to do to spread his agenda across. He said, "On one hand, it is a dangerous trend, no doubt. We seem to be heading the way of Nazi Germany where in Hitler's time, the filmmakers were co-opted, attempted to be co-opted, by the supreme leader to make films praising him and what he has done for the countrymen, and running down the Jewish community."
Shah, who has been an active critic of the Narendra Modi-led BJP government, said he is hopeful that things will eventually become better and hate will not take over at the end of it all. The 72-year-old said he knows there's still time for things to change but 'it will disappear'.
NASEERUDDIN SHAH COMMENTS ON ARYAN KHAN'S ARREST
Earlier, while speaking to the news agency PTI in another interview, Shah opined that the film industry was never a socially aware body nor it is today. He said even those who can speak, fear speaking their minds because there's a threat of 'personal harassment' like it happened in the case of Shah Rukh Khan. The popular actor recalled the arrest of SRK's son Aryan Khan in a drugs case last year and called it a 'message' by those who want to spread the hate. He said the incident was a message that 'if we can do this to Shah Rukh Khan, we can do this to anybody.'
Your thoughts on Shah's views about the success of 'The Kerala Story'?
For breaking news and live news updates, like us on Facebook or follow us on Twitter and Instagram. Read more on Latest Entertainment News on India.com.
Subscribe Now
Enroll for our free updates